Verify email addresses and minimize bounce.
We've designed Mailbite's Email Verifier Tool so you can get the best possible results. Server, format, type, domain, uniqueness etc. we built many features for maximum accuracy.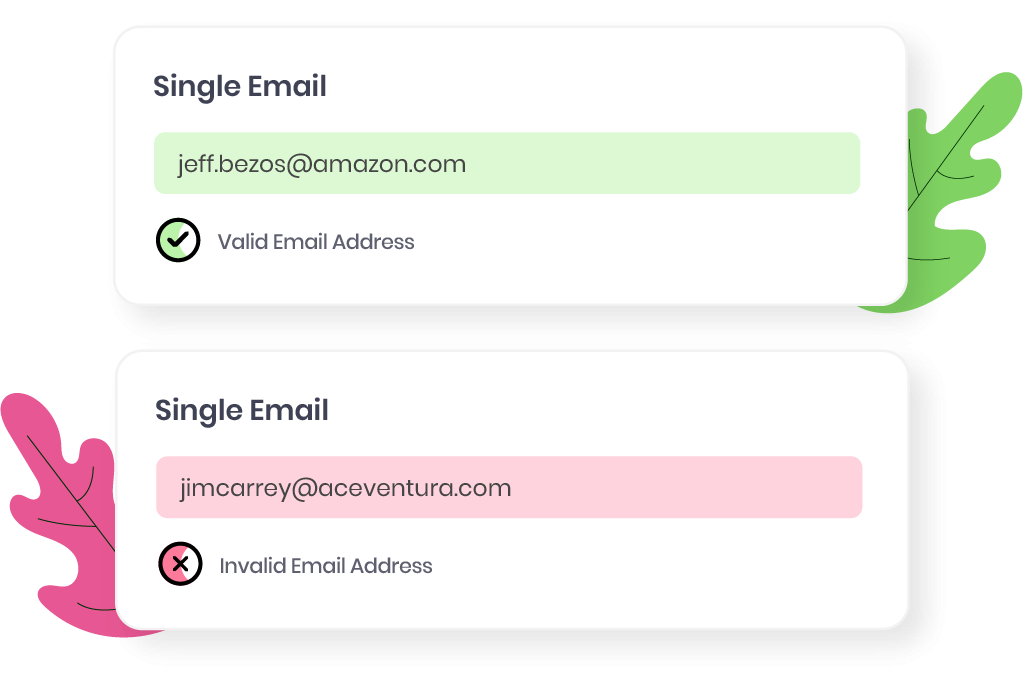 Our Values
Customer satisfaction and confidentiality is everything.
Highest Accuracy
Our email verification and email search tools are unique! We list the highest email verification and email search results for you.
High-Speed Result
Our software tools are as fast as a Millennium Falcon. With Mailbite, you can complete your work faster and more accurately than similar tools on market.
Client Confidentiality
We care about the security of your data. The privacy of the data that our customers provide when using our software tools is everything to us.
Our Prices
Our plans are suitable for everyone. Upgrade or downgrade it whenever you want.
Let's Bite! Get Free Credits
Get 100 Free Credits Monthly
Try first, decide later! Get started with a free plan.
No credit card required.

Get free 100 credits.

Cancel anytime.